Are you struggling keeping up with all the Social Networks available? Does your Website need a new look? Do you have a great website but still cannot get ranked on Google? Do you need help with Video Marketing your Product? Want to use Newsletters to reach your followers? Perhaps you have a new book or product and need help getting it out there? Maybe you need someone to help you set up your web site, blog, or yes even a MySpace?

Do you need someone to help you schedule Interviews, Chats Reviews and more? Are you an author just starting out and need some guidance, or have you been around a while and need someone to help keep you organized and give you a fresh new look at Marketing?

Perhaps you are a small business and are ready to expand, but don't have the manpower to do so?

Personalized Marketing started out helping authors but now we help a variety of individuals, small and medium sized businesses reach their potential. We have a staff ready to help you meet each of these needs so that you can get back to doing what you love.


If any of this is true then you should consider working with a Marketing / SEO / Technical Design Consultant. Use our easy contact form to get started.
Stop Struggling and Start Creating
Staff of Personalized Marketing & Promotions
Dee Owens – Owner / CEO / Founder 
I am a mother of 5 amazing children and Grand Mother of 2 Beautiful Little Girls. I enjoy spending time with my children, sitting down to a good book, and learning more about the career that has changed my life. I have been working online since 2005, beginning my journey as an Author and Reviewer. Then moving on to a Freelance Publicist and Ghost Author and then found a love for websites. Combining all of my previous roles I opened Personalized Marketing & Promotions in 2008.
My First Novel, La Roe's was published in 2005 and nominated for the Golden Rose Awards the following year. My Second Novel Fay's Wish was published in 2006; both Fay's Wish and La Roe's have been converted to eBook format by myself and Personalized Marketing. My 3rd Novel Chocolate Seduction of the Cursed Seduction Series is being rewritten for future considerations.
Associates Degree in Informational Technology – August 2015
Continuing my education I am currently enrolled at University of Phoenix for my Bachelors in Information Technology focusing on Software Development with Certifications in Current Sales and Marketing Trends – 2017.

4.58 out of 5.00 Review Rating
Website Developer, Graphic Design, Video Creations, Editor, Writing
Follow Dee on her Facebook Page Author Dee Owens
Or Visit Her Blog at http://authordeeowens.blogspot.com/
---
Cindy – Manager 
I come with a background in retail, with both a vendor and retailer perspective. Working in merchandise operations in the corporate environment has led me into the technical side of the business and how to organize information to flow efficiently through multiple programs. Looking to continue in the technical world I am happy to bring my experience to Personal Marketing Inc and build together.
You can contact Cindy at
---
Arzty Ally – Lead Digital Artist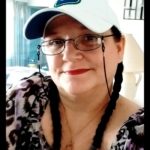 Ally is a multi-talented artist living near Vancouver British Columbia Canada. Disabled from fibromyalgia she uses digital art, graphic art and photography as her medium to stay focused and to bring her joy and purpose. She is also a published author and IMVU digital product developer. Her creativity and attention to detail keep her driven and on top of things. You can view her talents at
You can view her talents at ArtzyAlly.com
Facebook Page https://www.facebook.com/ArtzyAlly/
Tel: 604-345-3722
Ally@PersonalizedMarketing.info
---
Karenne – Working Arrangement AS Needed Consultant
We are excited to have the grace and assistance from the phenomenal Karenne Lyn of Coffee Time Romance to be included.
---
Vee – As Needed Consultant
---