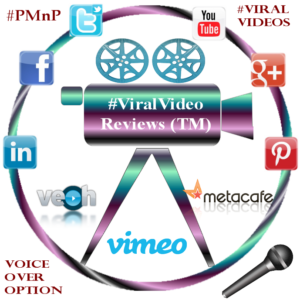 #

ViralVideoReviews

(TM)
Personalized Marketing will take written reviews of your services or products and convert them into a Video for posting on YouTube, Facebook, Pinterest and other Social Media Networks. These videos give you a chance to showcase your talent through those hard earned reviews & testimonials.
The reviews can be either done as a Caption, Scrolling text or voice over with the review added through the video. If you want a voice over but are not comfortable recording your own voice don't worry we can help. We can walk you through recording your own voice, using recording software via telecommunications or we can have a voice recording made.
… Or Without Voice Over Recording …
If you opt out of using a voice recording we can then help select the perfect music background for you and your reviews. Having a Social Network is great however without the right media you are not reaching your full potential.
Contact Us today to schedule your Viral Video Reviews/Testimonials
---