Diversify
The very definition of Diversify – "make or become more diverse or varied." Is a clear indication of not only how we should be as a people but also how we should be in our marketing. As I'm sure many of you have seen the changes to Twitter's Character count and probably heard about the Business Feed testing Facebook is doing, you may be wondering how it affects you.
If you are selling, promoting, working online, and use social media then you are affected by these changes.
However, there is no reason to raise flags, have a cause for concern or worry about what comes next. As we have discussed in previous articles you are already being social on your social networks. You are already engaging with your friends, fans, followers and you use more than one network.
Also, because the very topic of this article is what you should be doing if you are not already, Diversify. You should not be relying on one particular social media account. There are several different services out there and yes some are considered on the top of the social media "list". Remember, you define your own top list though. If you find that you have more success from using Pinterest, then it is your top social media.
Cross Promotion is a beautiful thing.
It allows you to diversify and spread the word about you, your company, your book, or your services on various social media networks. Sure when and if the business feeds appear in your location you will want to share that with your followers. However, if you are already interacting with them, they are most likely following you already. Facebook will offer paid services to appear in the main feed and whether you chose to use that option is up to you and your marketing team.
Change in social media is not only expected but going to happen. Not too long ago MySpace was considered a top network on the "list" yet how many people use it or even have their original accounts today?
So embrace the diversity, encourage social interactions and remember that your social media networks are only a part of your online marketing and your website is and always should be the primary source of information about you.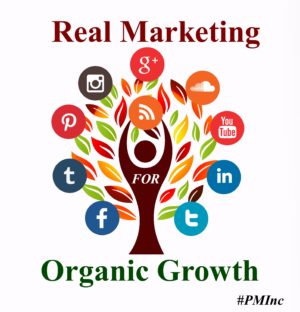 #PMInc #Life #RealMarketing #OrganicGrowth
Popular #Hashtags on Marketing
#marketing #growthhacking #startup #success #digitalmarketing #networkmarketing #onlinemarketing #contentmarketing #socialmediamarketingtips #marketingagency #socialmarketing #growthhacking #startup #seo #tech #entrepreneur #socialmedia #business #twitter #instagram #work #startups #success #tips #smm #world #motivation #web #content